Kumano
Camino
Hosting small group guided walking tours in regional Japan.
Kumano Kodo and Koyasan
Japan's Sacred Pilgrimage Walk – visit sacred sites through the Kumano; since ancient times Japan's spiritual heart, a place of healing, a mystical abode of the gods.
Travel high into the Kii mountain range, to Koyasan, home of Shingon Buddhism and more than 100 Buddhist temples for over 1200 years.
Walk the Kumano Kodo pilgrimage trail through mountains and forests, alongside streams, past rice paddies, farms and villages, orange groves and tea plantations to the revered Kumano "Sanzen"; the three grand Shinto shrines of the Kumano.
Be touched by the serene and inspiring Kumano and take time to reflect and soak in the spirituality of Koyasan.
Nakasendo and the Kiso Valley
Japan's historic "Kisokaido" – take a step back to a time of shoguns and samurais, and travel the Nakasendo trail through the Kiso Valley as it winds through enchanting Edo period villages.
Follow the Nakasendo, the "old trail through the mountains", linking Kyoto to Edo, the route preferred by the imperial court. Pass castles and journey through the magnificent rolling countryside of the Kiso valley, as emperors and princesses, traders and pilgrims have for centuries.
Meander through beautifully preserved villages and hamlets and sense what life was like in days gone by; for those who travelled the Nakasendo and for the townsfolk who lived along it.
Take in the beauty of the mountains, rivers and forests and see what inspired countless poets and artists; Basho, Hiroshige and the like. Visit the highlands of the Kaida plateau at the foot of Mount Ontake and soak in natural hot spring baths.
Join us on our next tour –
we look forward to sharing the experience with you.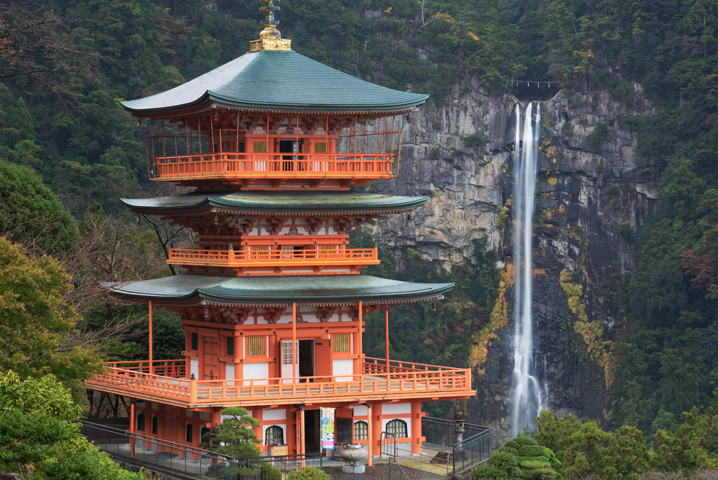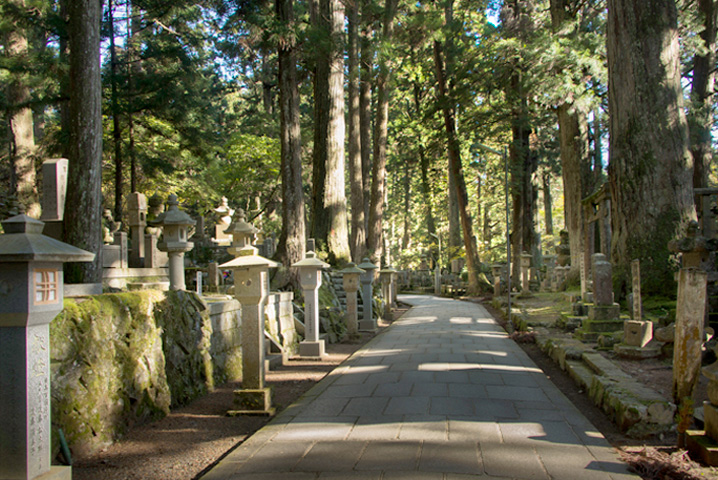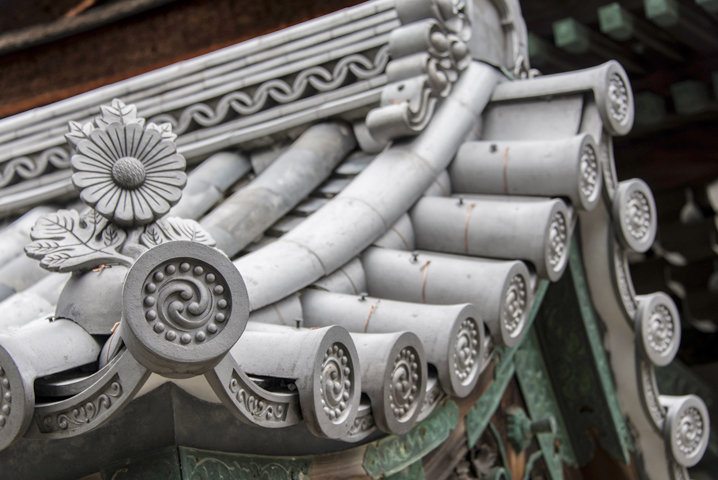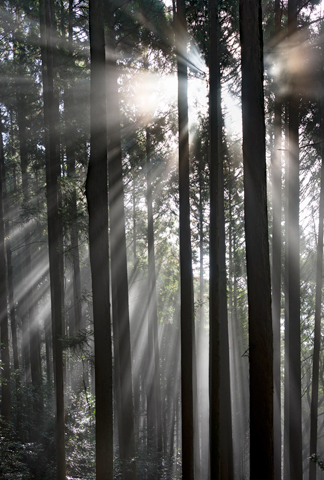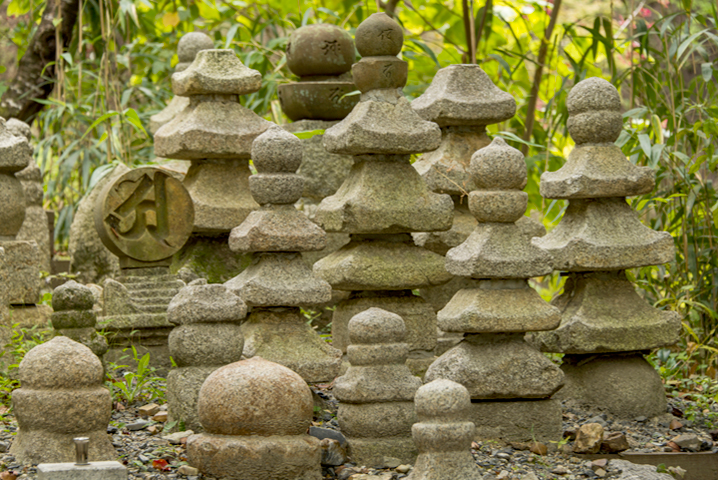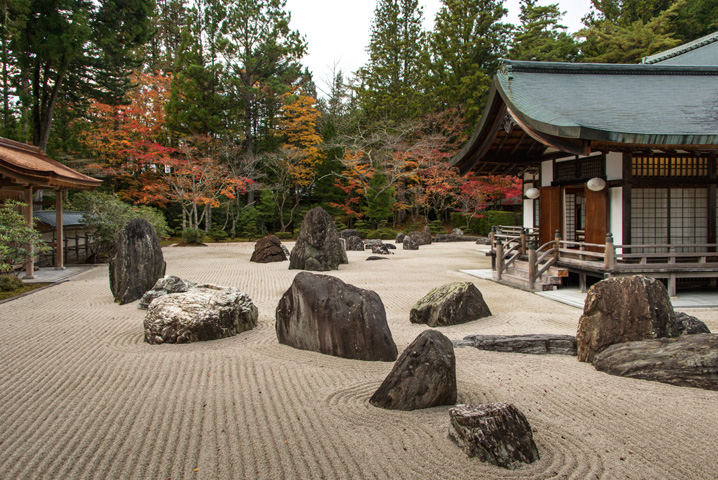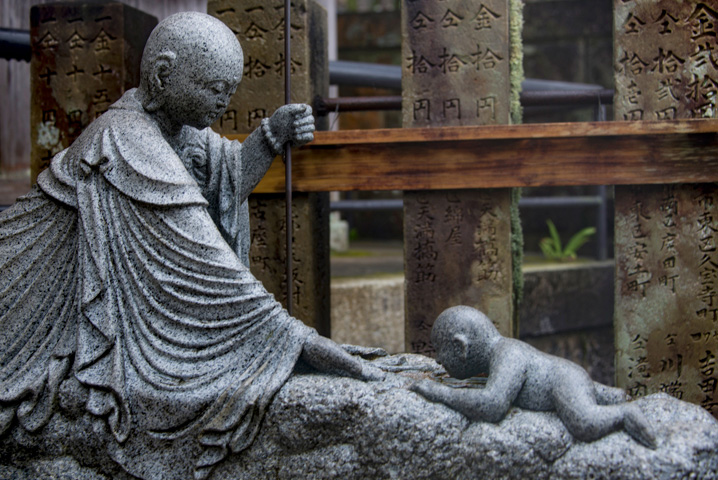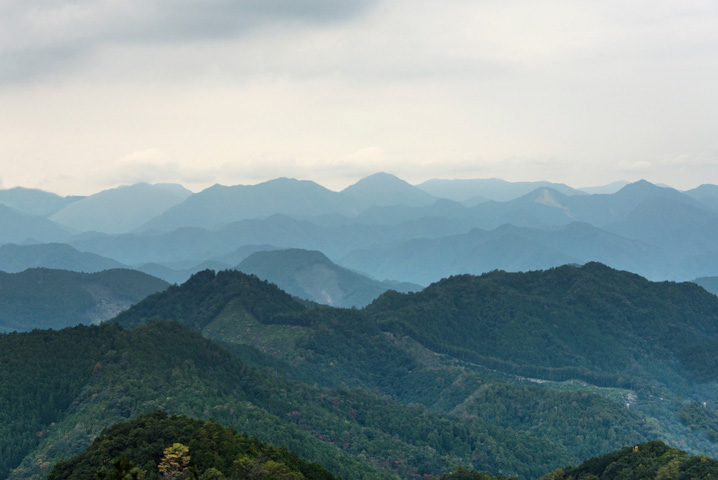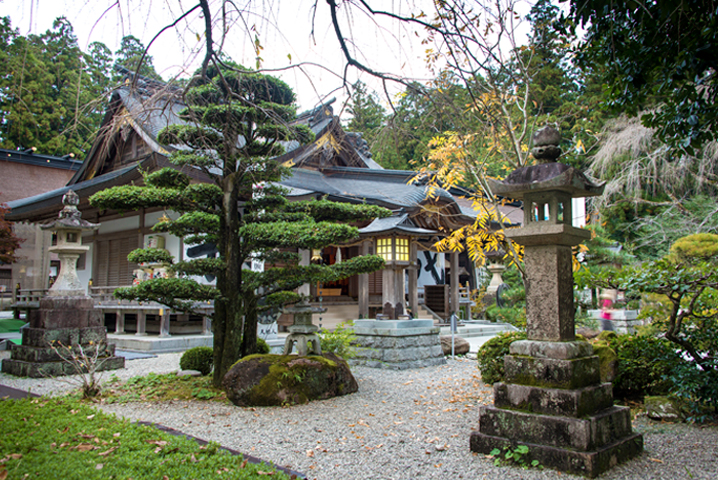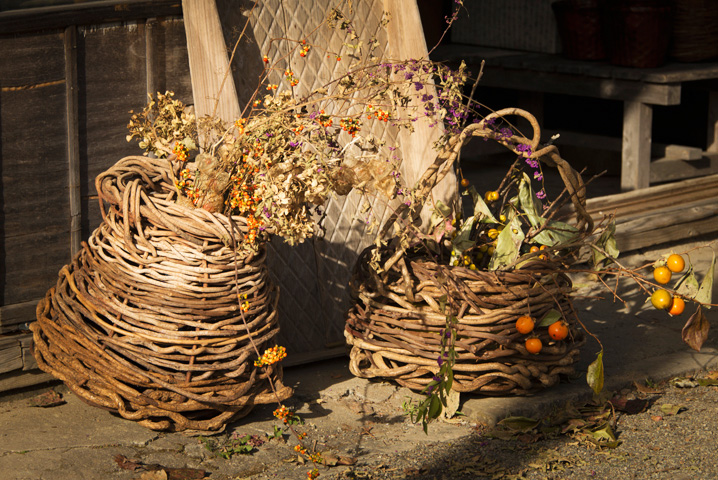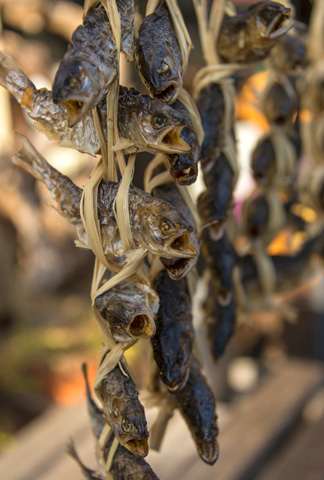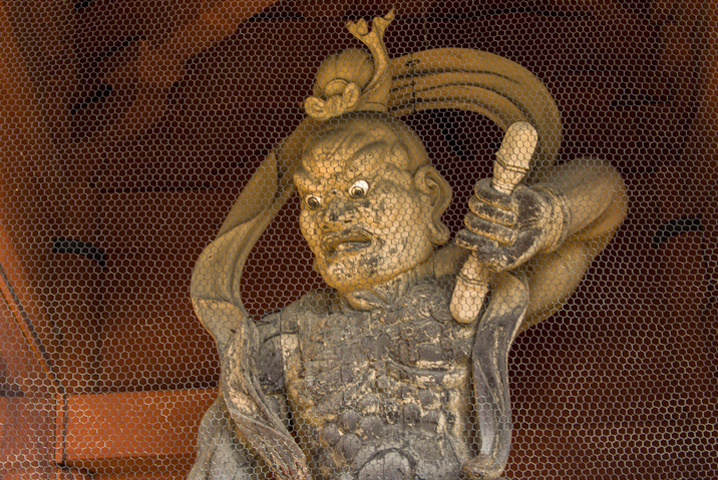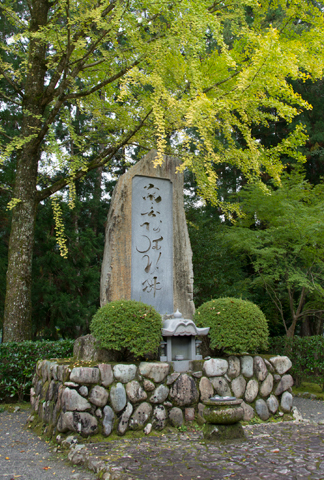 Testimonials
After almost a month in Japan where we loved every day experiencing a range of fun activities, for me the highlight was the Kumano Kodo Pilgrimage trail that Carolyn and Alison guided so wonderfully. From the very beginning we knew we were in good hands. Any questions or concerns we had were expertly dealt with before, during and after the walk. Carolyn and Alison are a great team. They complement each other and to have two guides for a group of nine was such a bonus. Their love and knowledge of Japan, attention to detail, reassuring and patient ways and an ability to form a cohesive and happy group despite the differing ages and walking abilities led to a very memorable walk and new found friendships. The guides have over the years formed great relationships with the local people along the trail and we were made to feel so welcome at all of the fabulous and diverse accommodations. A major highlight of the walk was not only the beautiful scenery but the carefully prepared healthy and delicious food at every stop. This is much more than a walk. It is a wonderful cultural and gourmet experience in a safe and happy environment. I will certainly be recommending Kumano Camino tours to friends and family. Thank you Carolyn and Alison for the great adventure.

November 2019 | Kumano Kodo Autumn Tour

We had a really enjoyable trip to Japan (as all our friends said we would!) but the highlight was undoubtedly the Koyasan and Kumano Kodo walk. We enjoyed the opportunity to see and even participate in a side of Japan that many who follow the usual tourist routes would not see close-up: the forests, the hills, rural life and hospitality, the practice of traditional Buddhist and Shinto rites and much more. We had the opportunity to learn aspects of Japan's history and some of its religions and customs. All of this was made available to us in a seamless, no-fuss manner although no doubt there was a lot of work done beforehand and behind the scenes with great attention to detail to ensure it ran so smoothly. Briefing notes were provided each evening along with a short discussion to help us prepare for the next day's walk. All we had to do each day was rise, dress, eat and walk! The meals were a highlight for us. At the end of each day (and sometimes in the middle of them) there were culinary treats that introduced us to the variety and delicacy of healthy Japanese cuisine. Some of these were prepared by local people that Carolyn and Alison had developed special friendships with during their many trips to the area so we experienced plenty of warm Japanese hospitality. The mood of the group was relaxed and encouraging, very much a reflection of the way Carolyn and Alison run their tours.  Individual concerns and needs were dealt with sympathetically and positively. Their enthusiasm for Japan was infectious. Getting the group together before leaving Australia – in person or via Skype – was a welcome way to break the ice and help manage everyone's expectations. So, many thanks to you Carolyn and Alison.  I can't really think of much I'd want to change. We even had perfect autumn weather! I'd recommend the tour to anybody interested in experiencing a different side of the culture, traditions and cuisine of Japan.

November 2019 | Kumano Kodo Autumn Tour

Thank you both for the wonderful introduction to Japan. It really couldn't have been better! Walking the Nakasendo Way was a perfect way to start. Firstly there was the massive advantage of your knowledge and guidance and secondly, walking through the countryside, passing through post-towns and experiencing the history was a more authentic introduction to Japan than arriving in a big city. Even if I'd done heaps of research I never could have constructed anything approaching the Tour you've designed. I really appreciate your fantastic trip notes, even more after the event. The experience of the ryokans and food was amazing and our daily routine became everyday life rather than a one-off touristy experience.

October 2018 | Nakasendo Early Autumn Tour

Thank you for the extraordinary job you both did to make our walking tour so enjoyable - from the logistics of food and lodgings to sharing your love and your knowledge of Japan. I admired how you managed the needs and wishes of your clients, how you were always supportive and respectful to and about each other and how you use each other's separate strengths to get things done.

October 2018 | Nakasendo Autumn Tour

Walking the Nakasendo trail guided by Alison and Carolyn was a pure joy. Not only had they chosen exceptionally beautiful sections of this famous ancient highway, but the accommodation in the traditional inns gave us a unique and authentic Japanese experience. Every meal was a journey into Japanese gastronomy, exquisitely presented and explained. Both competent Japanese speakers they smoothed the way through the normal difficulties, enjoyed the walk themselves and offered in depth information about where we were and the history along the way. We traversed remote countryside, forests, preserved ancient villages and small towns and were rewarded with a traditional hot bath/onsen and celebratory drink at the end of each day. We also appreciated the comprehensive lead up preparation and information before we departed. If you want to see the real Japan, we can highly recommend walking the Nakasendo with Kumano Camino. A unique experience.

April 2017 | Nakasendo Spring Tour

The Kumano Kodo was everything I hoped for and more. Great Japanese food, lovely traditional accommodation and a relaxing Onsen at the end of every day. Carolyn and Alison were very supportive, knowledgeable, both speak fluent Japanese, complement each other and are a lot of fun. Having 2 guides is a definite asset for the varying levels of fitness in the group. The walk is challenging in parts, but the beauty and peacefulness make it well worth the effort.

April 2016 | Kumano Kodo Spring Tour

The Kumano Kodo experience highlights totally different aspects of Japan. Whilst some sections of the walk were challenging, the scenery was nothing short of spectacular, the food was fabulous, & the hosts in the various locations were extremely accommodating. The temple experience in Koyasan is a definite must. The guides had good knowledge of the area & local customs.

April 2016 | Kumano Kodo Spring Tour

The Kumano Kodo walk was one of the happiest of holidays. The scenery is spectacular and so tranquil. We were provided with daily briefings and every day was a new experience. The walk is challenging at times. Having two guides offers the flexibility for guests to walk at their own pace. I would highly recommend this guided walk.

November 2015 | Kumano Kodo Autumn Tour

Walking the Kumano Kodo was one of the best holidays I have ever had.  The walk was certainly tough but the sights, the company and the great food and accommodation made every day worth the challenge.  Alison and Carolyn were wonderfully knowledgeable and accommodating guides.  Pre-trip and daily briefings provided all the information that I needed.  It was an immersion into Japanese culture combined with a physical challenge that I enjoyed enormously.  Alison and Carolyn love to share what they love about Japan and they are fun and engaging host(esses)!

November 2015 | Kumano Kodo Autumn Tour

We had an awesome time walking through spectacular landscapes culminating each night with an exquisite feast of locally grown food, and relaxing in the onsen. Thanks to our very caring and knowledgeable  guides, Alison and Carolyn, who made our experience so memorable.

April 2015 | Kumano Kodo Spring Tour
INSTAGRAM
This error message is only visible to WordPress admins
Error: No connected account.
Please go to the Instagram Feed settings page to connect an account.