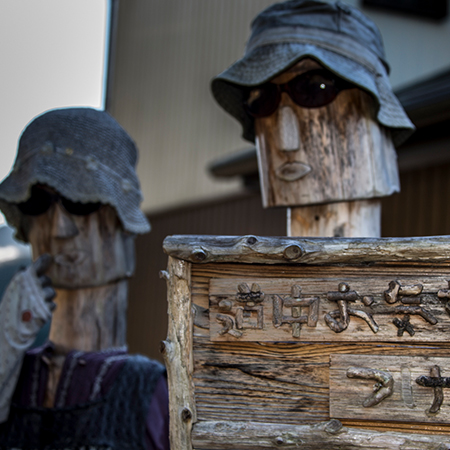 Kumano Camino Terms & Conditions
Booking your tour: To book your tour you need to:
a) complete and submit our booking form; and
b) pay the total price by the date, or by the instalment dates, set out in the confirmation email reserving your place on the tour, or by such other dates which we may agree with you in writing (each such date a 'Due Date').
By submitting the booking form you confirm the information provided in the form is correct and agree to our terms and conditions.
We will only decline your booking if your nominated tour is over-subscribed or we think it would be unwise for you to join the tour (eg because of a medical condition disclosed on your form, or because your dietary requirements cannot be met). We will refund the tour price you have paid (or part paid) if we decline your booking.
If you fail to pay the full tour price (or any instalment) by the Due Date you will be taken to have cancelled your booking on the Due Date and we will refund to you any amount you have paid towards the tour price less the cancellation fee payable under these terms.
Your personal information: We will only use and disclose your personal information for the purposes of providing and promoting our services to you.
Contract: Once you pay (or partially pay) the tour price your booking form and these terms and conditions form the contract between you and Kumano Camino in relation to your tour.
Minimum tour numbers: If the itinerary for a tour specifies a minimum number of participants, we may cancel the tour if confirmed bookings are less than that minimum number, but we will notify you of any such cancellation at least 6 weeks before the scheduled tour start date and we will refund all amounts you have paid us. The refund of those payments will be our only liability to you in connection with the cancelled tour.
Cancelling your booking: You can cancel your booking by sending us written notice of cancellation to our email address (shown in the footer below). Your cancellation takes effect on the Melbourne business day we receive it. If you cancel your booking the following cancellation charges apply:
90 days or more before the tour start date – 50% of the tour price.

30 – 89 days before the tour start date – 75% of the tour price.

within 30 days of the tour start date – 100% of the tour price.
Exchange rates: The tour price is calculated by reference to the exchange rate for the price reference date set out in the itinerary. If, before you pay the full amount of the tour price to us, the exchange rate falls below that rate we may increase the tour price to cover any resulting additional costs.
Accommodation: On most nights we will stay in traditional Japanese accommodation such as minshukus and ryokans. This may involve sleeping on tatami matted floors and futons, rather than western beds, and eating regional Japanese meals. There is usually no ensuite bathroom. We will try to arrange, but cannot guarantee, non-smoking rooms.
Accommodation is normally provided on a twin-share (but gender separated) basis. Sometimes rooms may be shared by more than two members of the group of the same gender. If the person with whom you had planned to share a room cancels their booking, then you may be required to share a room with someone else on the tour of the same gender.
If you request a single room, we will advise you of the nights when a single room is available and the supplementary charge. Single rooms are usually only available, but cannot be guaranteed, when we are staying in western style hotels or in larger Japanese style accommodation. If a requested single room is not available, we will refund to you the supplementary charge paid for that night.
Dietary requirements: Food allergies or intolerances and special dietary requirements are not common in Japan and are generally not understood. While some of the places where we eat may be able to provide a vegetarian or pescatarian meal, special dietary requirements will often not be able to be catered for.
Inclusions and exclusions: The tour price covers the services of tour leaders, all accommodation, luggage shuttles and most meals, as further detailed in the itinerary. The luggage shuttle service covers one piece of luggage (maximum size 70 litres, weight 15 kg). Where meals are provided, your drinks, other than water and tea, will generally not be included. You are responsible for all costs associated with your participation on the tour which are not specifically included.
Getting ready for your tour: Our tours are physically demanding and require good health and a good degree of fitness. You need to be able to walk for a number of days, for several hours each day, up and down some extended steep sections. You need to train for your tour and to ensure that you have the necessary level of health and fitness to meet the physical demands of your tour. If you will be 65 years or older at the tour start date, you need to provide us with a letter from your doctor confirming that you are in good health and physically fit for the tour.
What you need to take: Our website provides a packing list of items you need for the tour. We may notify you of additional items on the packing list. For your safety and comfort it is important that you have all items on the packing list.
Travel insurance: You need to have comprehensive travel insurance. Comprehensive cover will include medical expenses, evacuation and repatriation costs (including by helicopter or air ambulance where necessary), loss of or damage to property, and other expenses you may incur as a result of injury, delay or cancellation of the tour. We will ask to sight and take a copy of your insurance terms but are not responsible for verifying their adequacy. We may refuse to include you on the tour if you are not properly insured.
Getting there: You are responsible for making your own travel arrangements to get to the tour start point by the tour start date as set out in the itinerary. You need a passport with at least six months' validity from the tour start date. Depending on your nationality, you may require a visa to enter Japan. You need to comply with any vaccination or other entry requirements prescribed by carriers or governments.
Directions by tour leaders: The tour involves walking in changeable conditions and the need to make decisions about what is safe to do in those conditions. You need to comply with any decision or direction of your tour leaders about the tour or your involvement in it, including decisions about route and itinerary changes, whether for the group as a whole, or you personally. We can require any person who does not comply with such decisions or directions to leave the tour immediately.
Behaviour: You need to behave appropriately on the tour. This includes complying with laws, accommodation house rules, etiquette relating to the walking trail and any directions from tour leaders. We can require any person who does not behave appropriately to leave the tour immediately if we are concerned that their behaviour may be unlawful or unsafe, cause harm or offence or cause damage to property.
Managing risk: The tour and walk, like any others, involve the risk of injury and loss. Some of these risks reflect the location of the walk; eg on occasions you will be walking in remote country where there is wild fauna including bears, boars and snakes. Other risks relate to external factors such as covid or other events beyond our control. You participate in the tour and walk at your own risk. To the extent possible, you need to manage potential costs and losses associated with those risks through travel and other insurances. You also need to recognise that not all potential losses can be covered by insurance and may ultimately be borne by you. To the extent permitted by law, you release Kumano Camino and our personnel from all liability arising in connection with your participation in the tour and to indemnify Kumano Camino and our personnel from any liability arising in connection with any claim associated with your participation in the tour. We hold the benefit of this release and indemnity as they apply to our personnel on trust for them.
Unavailability of tour leaders: It may become necessary to cancel all or part of a tour if our tour leaders are unavailable because of sickness, injury or other personal reasons and we are, despite reasonable efforts to do so, unable to arrange a replacement. We will notify you promptly of any cancellation. If a tour is cancelled before the tour start date, we will refund all amounts paid by you towards the tour price. If the tour is cancelled on or after the tour start date, we will make a pro rata refund of the tour price paid by you (calculated in our absolute discretion) to reflect the number of tour days cancelled. The refund of those payments is our only liability to you in connection with the cancellation. Any cancellation because of the unavailability of tour leaders due to events beyond our control (such as covid quarantine, isolation or other public health requirements) will be dealt with under the following clause.
Events beyond our control: Sometimes it may be necessary to make changes to tours, such as accommodation, travel arrangements, walking routes or other itinerary details, because of events beyond our control. We will try to minimise the impact of such events, but if we decide that we need to make a change to a tour, or to cancel a tour, at any time because of an event beyond our control we will notify you as soon as possible. We have no liability for any change to, or cancellation of, a tour, or for any failure to perform, or any delay in performing, obligations due to events beyond our control. In the event of a cancellation or material change to a tour, we will refund to you an amount (calculated in our absolute discretion) representing your share of any expenses not yet incurred by us which we can avoid because of the change or cancellation, or which we have incurred but can recover from a third party. The refund of those payments is our only liability to you in connection with any change or cancellation due to an event beyond our control. To the extent possible, you need to cover other losses by taking out comprehensive travel insurance.
Governing law and jurisdiction: The contact between you and Kumano Camino is governed by and is to be construed in accordance with the laws of Victoria, Australia. Both parties consent irrevocably to the exclusive jurisdiction of the Victorian courts and the courts of appeal from them.
Meaning of certain terms: the 'exchange rate' for a day means the Australian dollar to yen exchange rate quoted in the Australian Financial Review ('AFR') on that day (or, if the AFR is not published on that day, on the last day the AFR was published before that day), 'liability' means liability in contract, tort including negligence or otherwise, 'injury' includes sickness or death, 'claim' includes any allegation, action, proceeding, suit or demand, 'personnel' includes our directors, contractors, and tour leaders, 'events beyond our control' includes natural disasters, adverse weather, adverse trail conditions, cancellation or delay of transport, unavailability of accommodation or other itinerary features, advice or warning against travel by the Australian or Japanese government, binding government directions or orders, war or hostilities, epidemic or serious disease, lockdown, quarantine, isolation or like requirements associated with covid or other diseases, 'material change' to a tour means a change which in our view materially affects the quality or character of a tour, which may include a change to accommodation, tour destinations or itinerary. The word 'including' is not limited by the words or examples which follow it. Where a word or phrase is given a particular meaning, other parts of speech or grammatical forms of that word or phrase have corresponding meanings. The singular includes the plural, and vice versa.
LAST UPDATED OCTOBER 2022