Getting Ready to Go
We want you to be well prepared for your Kumano Camino tour. The information below has all the details from training to packing for your trip.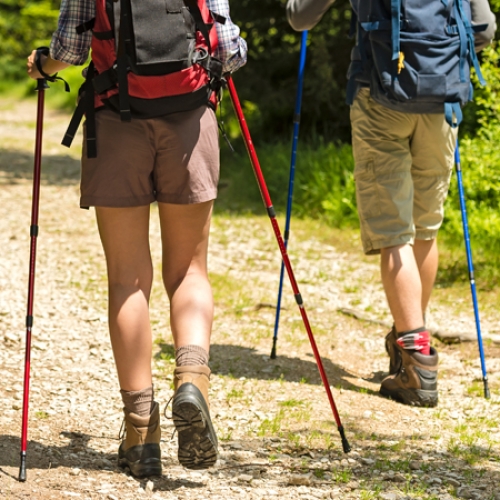 Training
Both the Kumano Kodo pilgrimage trail and the Nakasendo trail are demanding walks. It is the responsibility of anyone joining a tour to ensure they have sufficient fitness, and their bodies – feet, knees, backs, etc – are appropriately conditioned, to undertake the walking involved. Training is necessary in the months leading up to the tour to adequately prepare, and we suggest a minimum of two months. There is no magic to the required training. You should train by regularly replicating the sort of walking we will do; walking in similar conditions for similar periods. Refer to your itinerary and the distances and gradients for each day as a guide. Our tours involve walking sometimes long distances over successive days. Japan is a mountainous country and not surprisingly, our walking will involve some walking up and down including some relatively steep sections.. On the Kumano Kodo pilgrimage trail, quite a lot of the trail involves walking either uphill or down and there are several extended ascents and descents. That is not to say that all the walking is difficult, far from it, however it is best to be prepared for the more challenging sections.
We suggest you take at least three 2 hour walks every week. At least one of those walks should involve hill or stair climbing for at least 15 minutes at a time.
Two months out from the tour start date, you should introduce the occasional longer walk. We suggest you walk for 6 or 7 hours in hilly terrain to ensure that you are prepared for the longer days we will walk.
If you live in Melbourne, the 1000 steps in Ferntree Gully is a good place to go for hill training but any stairs will do. Climbing up and down several flights of an office stairwell might not be as scenic but will still get the heart rate up.
Your training sessions should be done in the hiking boots and clothes you plan to wear and with the back pack you plan to take lightly packed. You need to know that your gear will be comfortable over long periods. Is there a seam that rubs? Can you reach your water bottle easily? Most importantly, are your boots worn in?
Don't let rain interrupt your training; we are likely to get rain along the way, particularly along the Kumano Kodo trail, so consider a rainy day a good opportunity to check that your gear is waterproof.
You will enjoy your walk so much more if you are prepared physically and have gear that is comfortable for you. There is no other way to do that than to regularly practice walking the type of days you will walk in the gear that you plan to take.
Getting there
How to get to the tour start point
Our Kumano Kodo and Koyasan tours start in Osaka and our Nakasendo tours start in Nagoya. We will meet at the hotel where we stay on the first night. We are happy to assist you in planning how to travel to the start point and beyond the finish point. Once your booking is confirmed, we will advise you of the name of our hotel and a time to meet.
The Hyperdia website is a useful tool for planning train travel in Japan, with fare and timetable information. http://www.hyperdia.com/en
Getting to Osaka – Kumano Kodo & Koyasan Tours
The closest international airport is Kansai International Airport (KIX). Itami Airport (ITM) – also known somewhat confusingly as Osaka International Airport, is the closest domestic airport.
From Kansai International Airport: approximately an hour by train or limousine bus.
From Itami Airport: under an hour by train (40 -50 minutes) or approximately 30 minutes by limousine bus or taxi.
From Kyoto: approximately an hour by train.
From Tokyo: 3 – 3½ hours by train (to Shin Osaka station).
From Narita International Airport or Haneda Airport: it takes an hour by train from Narita to Tokyo and about 20 minutes by train from Haneda to Tokyo. See above for times from Tokyo to Osaka. Alternatively an internal flight to Kansai International Airport or Itami Airport takes about an hour and a half from Narita or Haneda airports.
Getting to Nagoya – Nakasendo Tour
The closest airport is Chubu Centrair (Central Japan) International Airport (NGO).
Chubu Centrair International Airport: approximately 30 minutes by train.
From Tokyo: approximately 1 hour 40 minutes by train.
From Kyoto: approximately 40 minutes by train.
From Kansai International Airport: approximately two hours by train (change at Shin-Osaka)
From Itami Airport: approximately 90 minutes (bus to Shin-Osaka then train).
From Narita International Airport or Haneda Airport: an hour by train from Narita to Tokyo and about 20 minutes by train from Haneda to Tokyo. See above for times from Tokyo to Nagoya. Alternatively an internal flight to Chubu Centrair International Airport takes about an hour and a half from Narita or Haneda airports.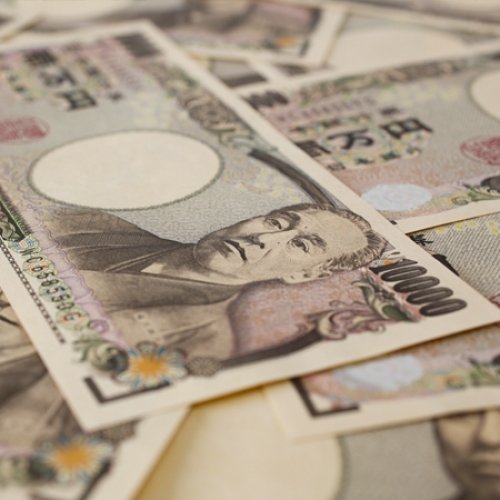 Currency
You will need to take some Japanese yen in cash with you on the tour. Debit cards and credit cards are not universally accepted methods of payment like they are in Australia and you will find that only a small minority of ATMs will accept your card, even in the heart of Tokyo.
You will need cash to pay for meals not included, as indicated in your itinerary. You will also need cash to pay for drinks with your meals (other than water and tea) and for drinks and snacks you buy along the way. The inns we stay at and the places we stop for meals or snacks will usually only take cash as payment. Sometimes along the way there are vending machines (a cultural experience in itself!) and you will need coin to use these.
As a guide, you can expect to spend around ¥1,500 on lunch. At the inns, on average a small bottle of sake is ¥500, a large bottle of beer ¥500 to ¥800 and wine, where available, is around ¥600 a glass. There are few souvenirs to buy along the way and so, other than on snacks, lunches and meals, there is little other opportunity to spend money,
We suggest ¥30,000 to ¥40,000 (depending on number of days and meals included) will be enough cash to carry for our tours.
Japan has a decentralised banking system with many small or regional banks. As we've noted above, even in the cities, you will not be able to access cash from any ATM as we can in Australia. ATMs which accept Australian cards can usually be found at post offices or 7/11 stores. Australian tourists quickly become experts in locating the nearest post office or 7/11.
ATM access is particularly limited along the walk and there will be no opportunity to exchange Australian dollars for yen.
There will be an opportunity to go to an ATM on the first day of the tour but if possible you should arrive at the tour with the yen you will need for the tour, and for travelling to your next destination, if necessary.